Upload your Portfolio
100 - Marks
Weightage - 40%
The first step of the ISDI Challenge is uploading your portfolio. It can include a range of media such as drawings, paintings, sculptures, performances, graphic designs, animations, photographs or sketchbook pages. You are advised to upload 8 – 10 pieces of your best works. Upload your work in the form of either a PDF file, multiple JPEG/JPG or a consolidated zip file, not exceeding 500 mb. Portfolio uploads can be used by ISDI for training purposes.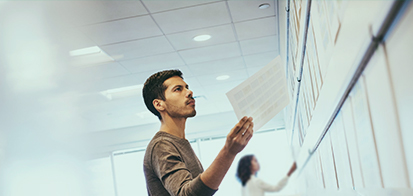 Complete the Design Project
100 - Marks
Weightage - 40%
If you don't have a portfolio, don't worry, we've got you covered! Complete the Design Project to move further.
Create a visual work inspired by any ONE of the given themes:
One World
Tracing Nature
Translating Tomorrow
All forms of media are acceptable—drawing, video, photography, sculpture, 3D work, collage, and digital images. Support your project by writing a 500-word essay describing how your ideas developed.